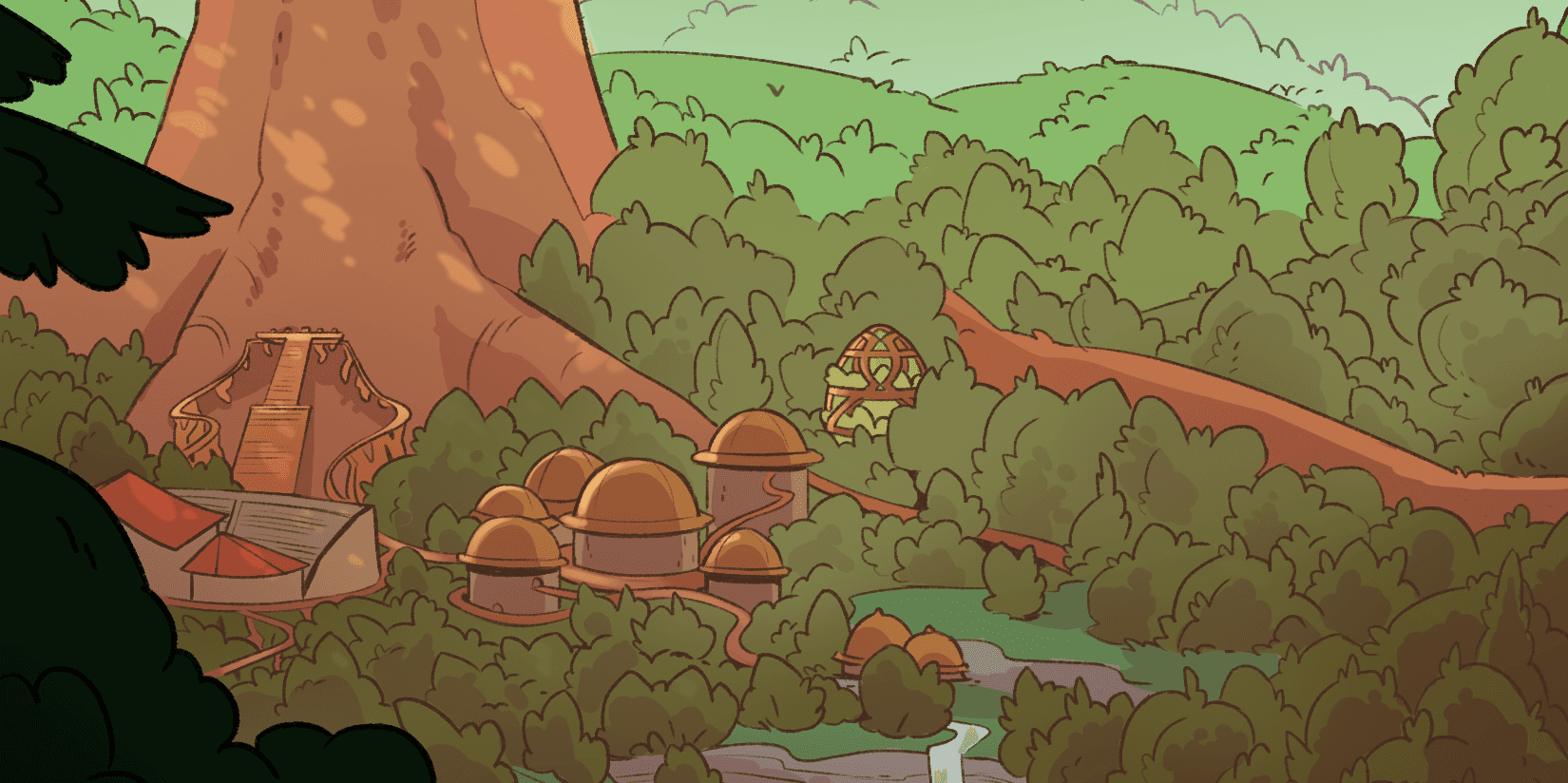 Ithivellia
, The Enchanted Archfae Glade
At the heart of the fae Principality, there is an idyllic clearing. From their thrones on the majestic Dwynlei Terrace, six immortal archfae lord over their sycophants, living lives of blissful reverie. Or… there were six archfae. Now there are five, and a mysterious fungal overgrowth encroaches ever closer on the capital. Everything was going fine in Ithivellia until an eternity of delight was suddenly ruined.
Ithivellia is the quintessential fae setting, comprising royal politics, magical secrets, and debaucherous intrigue. Your adventurers will have opportunities to consort with all five of the remaining archfae, and their deeds will shape the future of Ithivellia for eons to come. Will they encourage the archfae to grow and adapt, or will they bend to the glade's conservative influence?
As your party attempts to unravel the twin mysteries of Ithivellia, they are sure to end up embroiled in overlapping conflicts:
Defend or condemn archfae Diadne Bluemoon (an NPC co-created with D&D's leading lady Ginny Di)
Investigate the corrupted hyphae invading the glade
Discover the secrets of the overgrown lab
Attend a masquerade ball
Reveal the truth of Uvis Twiceborn's disappearance and the magic of the psigarics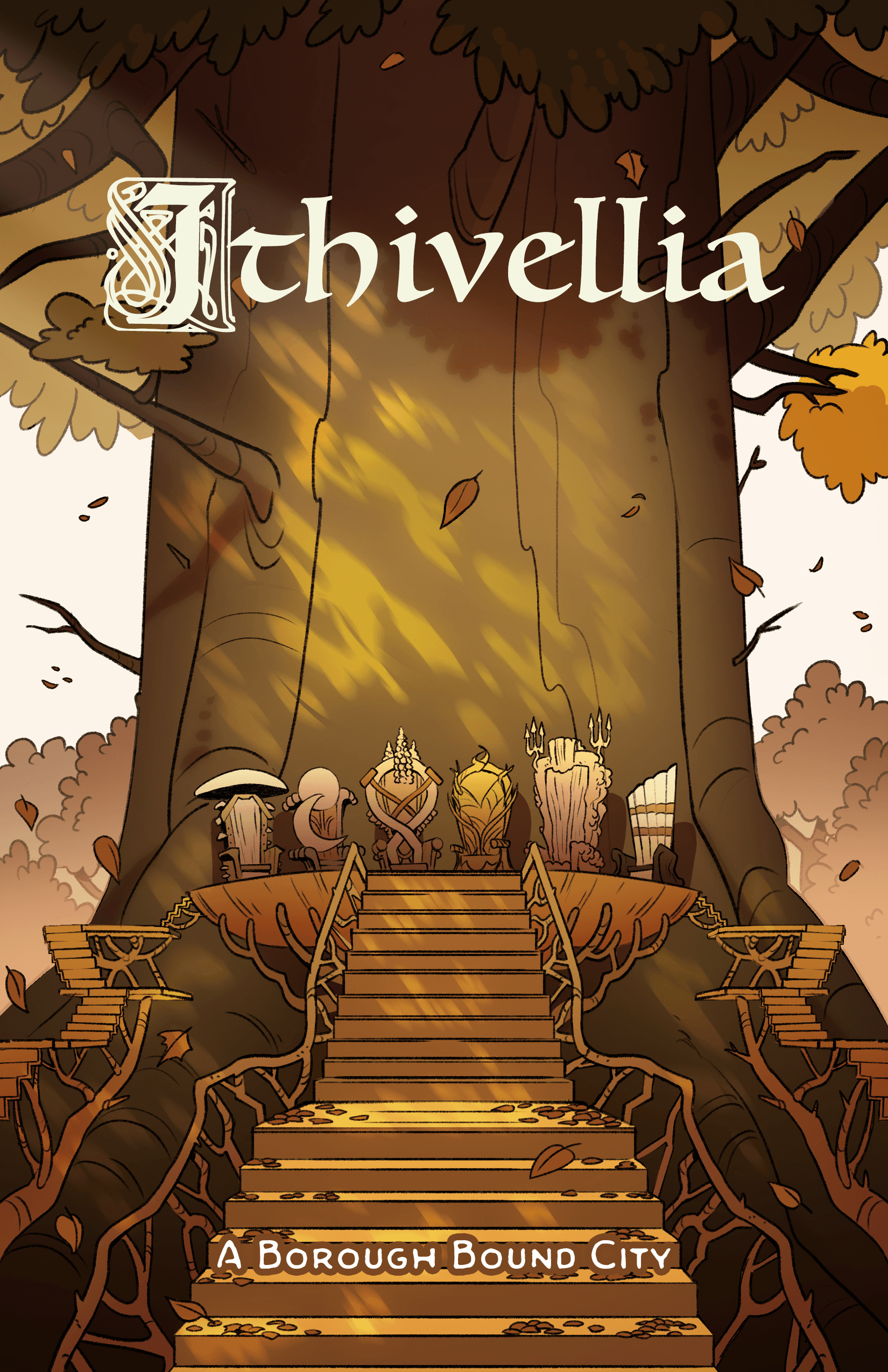 Maps
Ithivellia is the capital of the fae realm, and as such, it is majestic and pristine. The Dwynlei Oak rises above a great stone amphitheater, and on its terrace, six thrones represent the glade's archfae. Every nook and cranny beyond is filled with comfortable breakfast nooks, artist studios, and enchanting vistas. To the northeast, Atheri the Empath cultivates exotic plants in the everlasting garden. To the south, Ilidon's ballroom serves as the perfect dancefloor / party venue.
Along the western edge of the map, the dangerous fungal network grows ever larger. It has already swallowed Uvis's lab, and it threatens to consume the entirety of Ithivellia. If this all proves too much, clever adventurers could escape the glade via the underwater cave accessible only in the southeastern pond.
As seasons are decidedly flexible in Ithivellia, we provide four different versions of our map so that you can run Autumn, Winter, Spring, or Summer adventures. We also provide a number of interior maps so that you can explore fae bedchambers, the amphitheater's green room, artisan workshops, or the complex dungeon that is the fungal lab.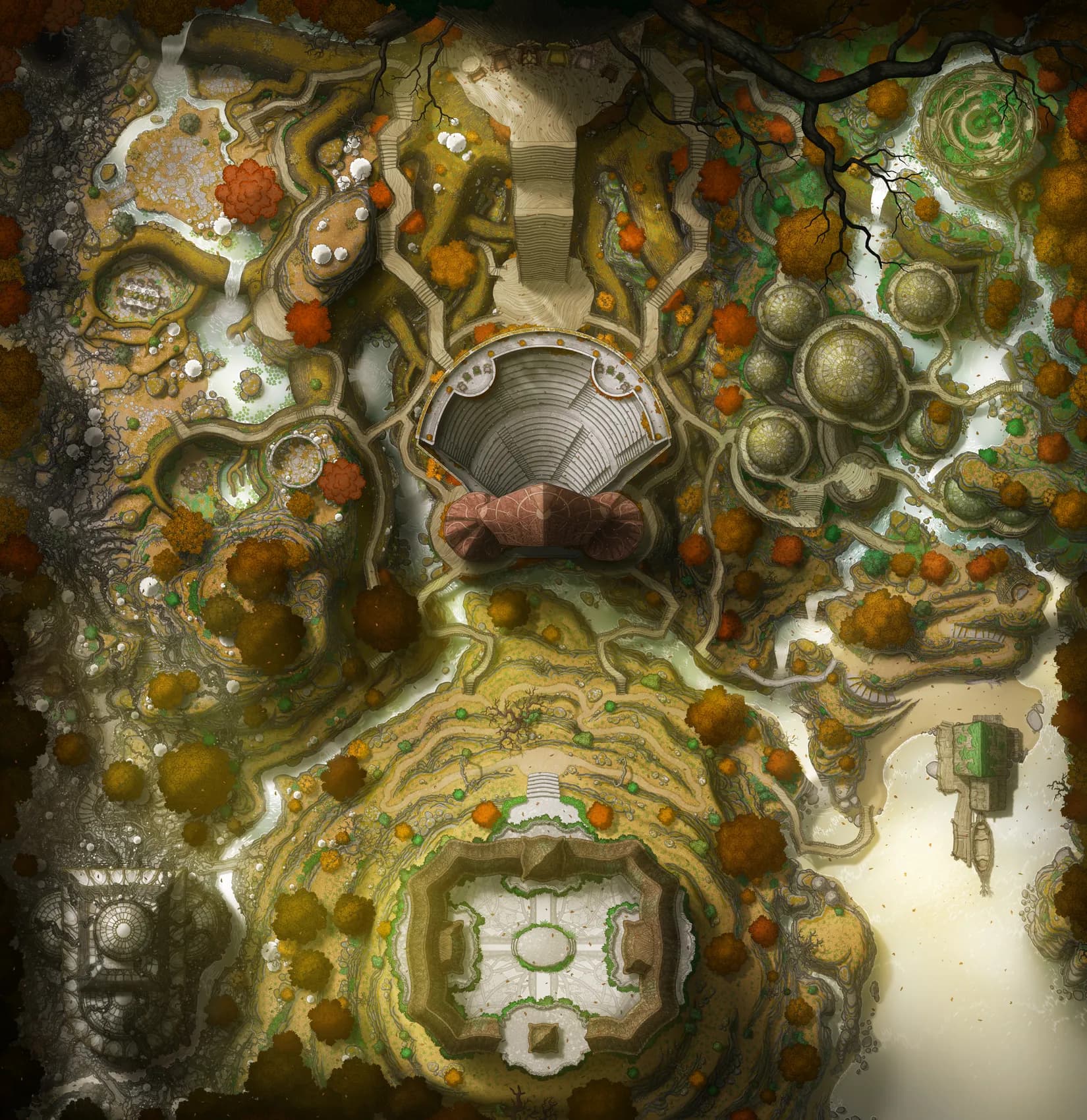 Music
We composed a wide variety of fae melodies for Ithivellia, everything from ambient dreamscapes to mournful ballads. Fungal jams help you explore the exotic side of the setting, and the Celtic-inspired "Don the Mask, Drink the Cordial" is sure to score your next party scene. We also collaborated with Ginny Di to bring you "Unwaning," a melancholic ode from the point of view of her character Diadne Bluemoon. The instrumental version of "Unwaning" is available on our album, but you can also listen to the single we recorded with Ginny wherever you stream music.
Through the Mycelial Gate
Ithivellia
Dwynlei Terrace
Ithivellia
Fenshade Crossing (Archfae)
Ithivellia
The Everlasting Garden
Ithivellia
A Fey Presence (Enchanterie)
Ithivellia
Hadal (Twiceborn)
Ithivellia
Thus Far Intro Forever
Ithivellia
Don the Mask, Drink the Cordial
Ithivellia
At Peace With the Ancients
Ithivellia